We Help People Retire Faster and
Live Better by Investing Smarter
Discover How to Earn Hassle-Free High-Yields Secured By Real Estate
Join the Priority Deal Notification List
Get notified of new investment opportunities on 1st Trust Deeds. 
Invest with Capstone Funding Group
For accredited investors looking for 6-8% returns on investments secured by 1st trust deeds.
Have Deals?
We buy properties at a discount from individuals and wholesalers. 
Discover how the powerful Financial Freedom Framework has helped investors like you earn 6-8% returns, secured by 1st trust deeds.
Trust Deed Investing
One of the most predictable investments you can make.
Secured By Real Estate
Enjoy peace of mind knowing your investment is backed by real estate.
Investor Concierge
You are our #1 priority. Questions? Concerns? We're always here.
Why Invest With Capstone Funding Group?
Beat the Bank and Earn Superior Returns Secured By Real Estate
At Capstone Funding Group, we invest in properties in Arizona, California, Nevada, and Utah.
We buy properties at a discount, create new 1st Trust Deeds through seller finance, and secure your investment to the property.
To see exactly how this process works and how we create spreads that allows us to pay our investors starting at 6% on their investment, watch the free edcuational video now.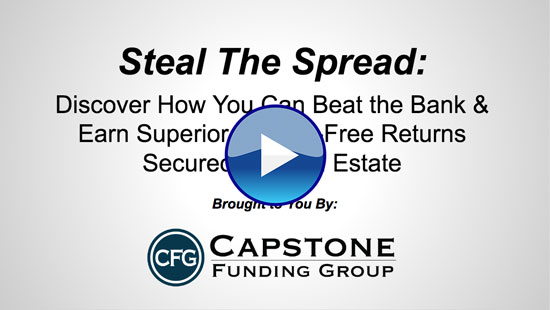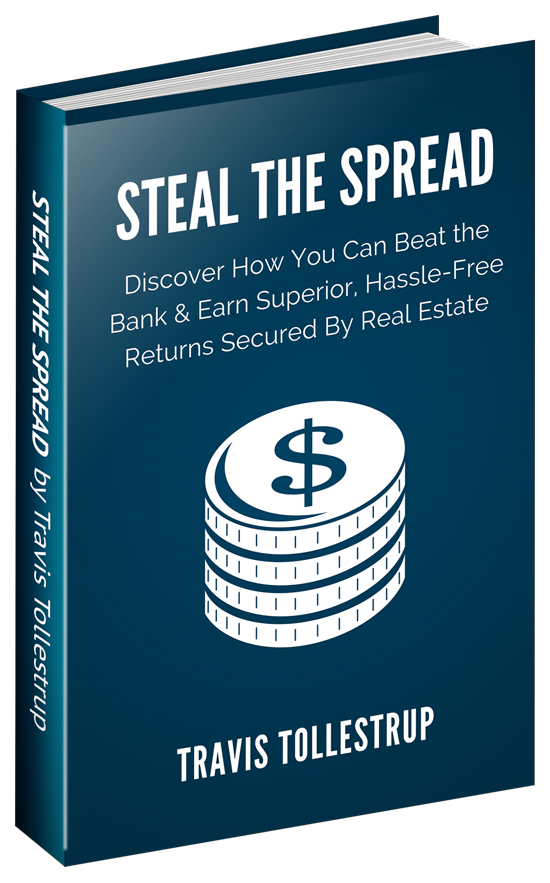 Get The Book
If you're new to "Trust Deed Investing" and why it's one of the best ways to grow your passive income, this is the book for you.
Over the years, we've invested in rental properties, fix & flips, wholesale deals, buy & hold properties, and notes.
There are pros and cons to each type of real estate investing, but when looking at what is the most predictable, secure investment with minimal risk, you'll find it hard to beat investing in 1st Trust Deeds.
Who typically gets the most money over time in a real estate transaction?
The Bank…
How?
They take your money that you deposit in the bank, pay you 0.5% interest, then turn around and loan that exact same money out at 4-6%.
That spread between 4-6% and 0.5% gives the bank a great revenue stream.  And they love that they are making 6% on YOUR money!
Here's the dirty little secret that the fat-cat bankers don't want you to know…
You can Beat the Bank at their own game and keep those same spreads for yourself.
Why should the bank earn 6% on your money when you could earn that yourself?
If you'd like to discover how YOU can "Beat the Bank" and earn 6-8% on your money by investing in 1st Trust Deeds, click the button below to download our free book:
Steal The Spread: Discover How You Can Beat the Bank & Earn Superior, Hassle-Free Returns Secured By Real Estate.